---
About
---
Intro
In a world where reality blurs and dreams come alive, there exists a sound so ethereal, so otherworldly, that it transports you to a realm beyond your wildest imagination. Fluffy clouds drift through the air, carried by the winds of change, painting the sky with colors beyond the spectrum of light. As you close your eyes and surrender to the music, you find yourself floating through a sea of stars, surrounded by the cosmic symphony of the universe. This is a journey through uncharted territory, a pilgrimage to the heart of the unknown. Let the sounds wash over you, let the melodies carry you away, and let your mind soar to the very limits of existence.
This is music like no other, a gift from the cosmos, a reminder of the magic and wonder that exists just beyond the veil. This is the soundtrack to the dreams of humanity, a portal to the infinite, and a celebration of the mysteries from the universe.
---
A Word of Welcome
Hello everyone, welcome to Droomsfeer. I'm Marco van der Woude, a 40 year old male musician from the Netherlands. Droomsfeer is based around dreamy and atmospheric music, with fairytale-like elements that appeal to the imagination. My style of background music is mainly related to the genres Ambient, New Age and Space. It's a soothing blend of relaxation and euphoria, with occasional forays into something futuristic and mystical. In two words, this music can be described as "dreamy atmosphere". This freely translates to the Dutch word "droomsfeer".
In the last few years, Droomsfeer's popularity has increased via publications through the Dutch website Synthforum.nl and the Ambient Online music compilation albums.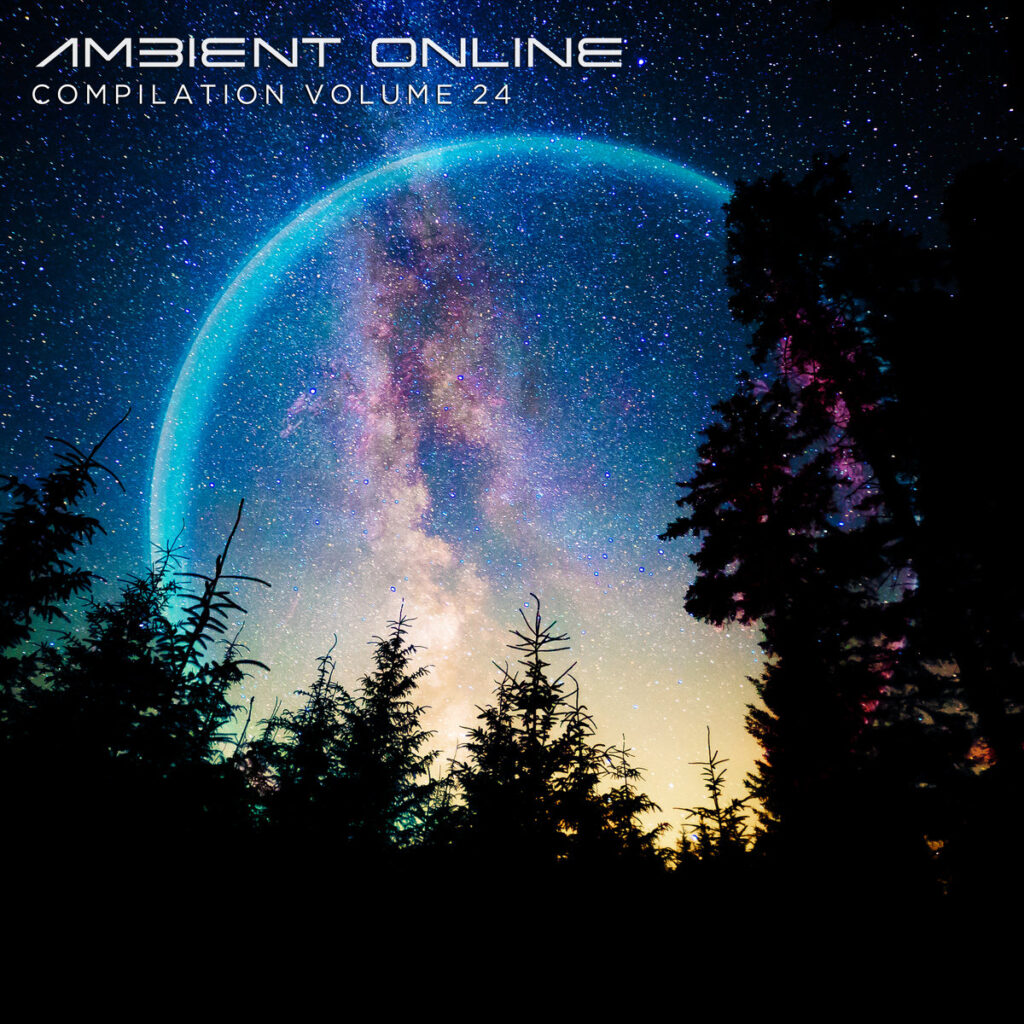 ---
Origins & Transformation
Sparks of Interest
Droomsfeer was born from years of personal interest in hardware synthesizers, drum machines and grooveboxes. As well as the interest in guitar effects pedals. During the year 2008, I bought my first synthesizer: the Korg TR61 Music Workstation. This type of musical workstation existed somewhere in the middle segment in terms of price and performance. It provided a great value for money and lasted for quite a number of years. The Korg TR61 was my personal gateway into the wonderful world of music creation. I still have fond memories of the beautiful and soothing pad sounds that it had to offer.
Financial Windfall
The Korg TR-61 was purchased at the time as a result of a generous financial windfall from the Dutch tax authorities. This eventually resulted in a very pleasant hobby, which is still ongoing. In the meantime, we are already more than 15 years down the line and the musical hobby has undergone a complete transformation.
Musical Genres
Over the years I've made music in different genres, but two styles always prevailed: background music and electronic dance music (EDM). The background music was mainly based on evoking atmosphere, while composition/structure were taking the backseat. The EDM tracks were more structured and always a mix of 1990s House, Techno and Trance. The related background music genres can be named as Ambient, New Age and Space. Eventually, the interest turned more and more towards background music. All in all, this style of music suits my personality well and it's based on a calming creative process. This kind of music also provides a broad and profound space to experiment with all musical elements.
---
Inspiration
Not Vangelis!
Unlike many other synthesizer enthusiasts, the inspiration for making background music does not come from the well-known artists related to the aforementioned music genres. Artists like: Biosphere, Boards of Canada, Brian Eno, Enigma, Enya, Jean Michel Jarre, Steve Roach, Klaus Schulze, Tangerine Dream, Vangelis and many others. Until late in my teenage years, I only knew the music of Jean Michel Jarre and Vangelis via the background music from the Dutch children's television series titled Bassie & Adriaan. Absolute blasphemy of course, especially if you still watch that stuff as an adolescent.
1990s Electronic Dance Music
The inspiration largely comes from EDM. Mainly from the period around the turn of the millennium (1992 till 2006). For this style of music, the genres Progressive House and Trance are my favorites. Their related spacy synthesizer sounds and soothing interludes, form the basis for the kind of music that you can currently find on this website. Please check this extensive list of classic masterpieces, to know what I'm talking about.
Trance is already a broad genre on its own, with quite some sub-genres to divide the artists/tracks by style. I'm quite knowledgeable about all of them, and generally like the good stuff from most. However, I absolutely don't like the overly commercialized categories. Trance lovers know what I'm talking about. The same goes for the disc jockey (DJ) and drug-induced party culture in general: #IDGAF. I only like full length individually released tracks, cannot stand DJ mixes/sets and I'm not a worshiper of any EDM DJ/artist whatsoever.
Dan Gibson's Solitudes
During that era, I also liked to listen to the albums from the Dan Gibson's Solitudes series. Those often combined soft instrumental music with the sounds of nature. Although I still prefer the albums which are purely based on nature soundscapes, especially the ones in relation to bird sounds.
---
Musical Fairytales
The Dutch theme park Efteling would perhaps be a good thematic description of my musical style. An imaginative and fairytale-like world, where you secretly want to spend the night. Only the ticket prices of the Efteling are quite absurd these days, and you often have to wait in line for extended periods of time. Luckily, here on Droomsfeer.nl everything is instantly available for free.
---
New Age Movement
In terms of ambiance and composition/structure, Droomsfeer undisputedly fits in the musical New Age genre. However, Droomsfeer is completely separated from the Western spiritual/religious New Age movement and its related esoteric disciplines/practices. Obviously there is more between heaven and earth, but nobody should turn their overly strong beliefs into an obsessive commercialized cosplay cult.
In Droomsfeer's Home…
There are no glittery Carl Jung pictures on the wall.
Nobody is constantly greeted with "namasté" or similar cultist jargon.
Waking up is not accompanied by doing overly complex bodily movements in the garden, while dressed in a fluorescent Pikachu-yellow yoga suit and chanting sacred messages to the masters of the universe.
It never smells like creamy marihuana or steamy ayahuasca.
Tarot cards are nowhere to be found.
There are no witchcraft books in the cupboard or hallucinogenic ointments on the table.
Occult rituals do not take place, not in fancy carnaval costumes and certainly not naked.
Playing blindfold with an oversized rainstick during nighttime, is not allowed.
Nobody is worshiping 10.000 euro limited edition handpans, which were crafted by supernatural hippies that feed themselves with pure sunshine.
There are no brightly colored stones on a shelf of self-cut magical wood from Tibet, with which you could come into contact with flying gnomes via special breathing techniques.
And yes, I fully realize that the above jokes are pushing away a potential core set of listeners.
Droomsfeer sounds a bit floaty, but remains with both feet on the ground. It's perfect for when you want to escape from everyday reality, while enjoying a cup of tea or coffee. Or perhaps a creamy milkshake. Nothing more, nothing less. Although I do recommend some speculaas cookies to accompany you during those special moments. Enjoy!
---
---